Welcome App as Website-version for Germany is online
The free digital helper is now available for all migrants who are in Germany or want to come to Germany.
What possibilities are there for legal immigration in Germany? What information and contacts do I need in everyday life? What can I do in an emergency? Where can I get advice and which authorities are responsible for what? How do I find work?
Our compact helper offers answers to these questions and much more with valuable information and tips for immigrants, but also for authorities, advisors and helpers. No more searching – in addition, videos, 15 different languages and many local contacts actively support integration, everyday life and job search.
Click here for the website version of the Welcome App Germany:
deutschland.welcome-app-germany.de/en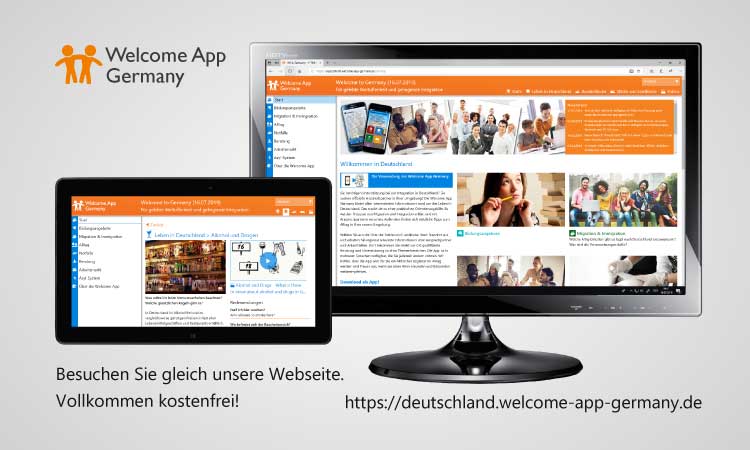 These active customer regions are also being worked on as HTML versions:
City of Schwerin
County Mittelsachsen
County Harburg
County Mainz-Bingen
County Vorpommern-Greifswald
County Helmstedt
City of Ahlen
Would you like to have your region or city integrated?