The new project "Family and Career in Dresden" for a better work-life balance
Finally! There is an app for the better compatibility of family and job especially for Dresden. This app is free of charge for you. So try it now!
The app provides you with information, tips and local contacts especially for these topics:
• Care and assistance
• Child and Family
• Emergencies of all kinds
• Education and training
• Family friendliness for employers and employees
• Entering and re-entering the labour market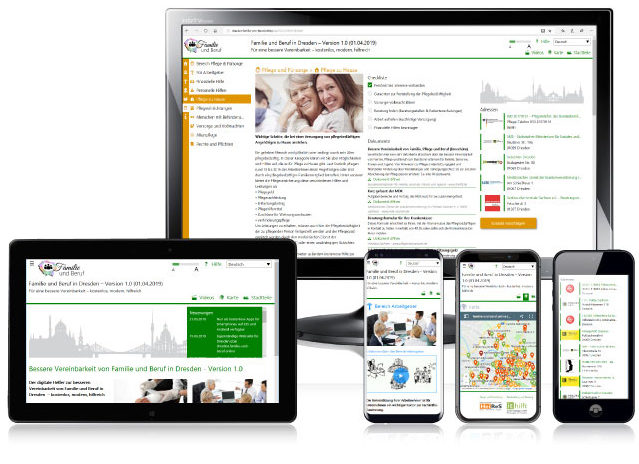 In addition, you can quickly complete your everyday tasks with checklists. Additional documents and forms can be opened with three clicks. You will also receive answers to many detailed questions in the subject areas. The many local contacts in Dresden who are at your side offer special added value. These are also shown on a map so that you can navigate directly to them. The app is your daily helper, let yourself be constantly surprised by the many innovations.
More information can be found on the project website: https://familie-und-beruf.online
Here you can download the app directly for your tablet or smartphone.
Or download the software for Windows PCs at home.
If you don't have either, you can simply use the website version for Dresden.