Posters and postcards promoting the welcome app done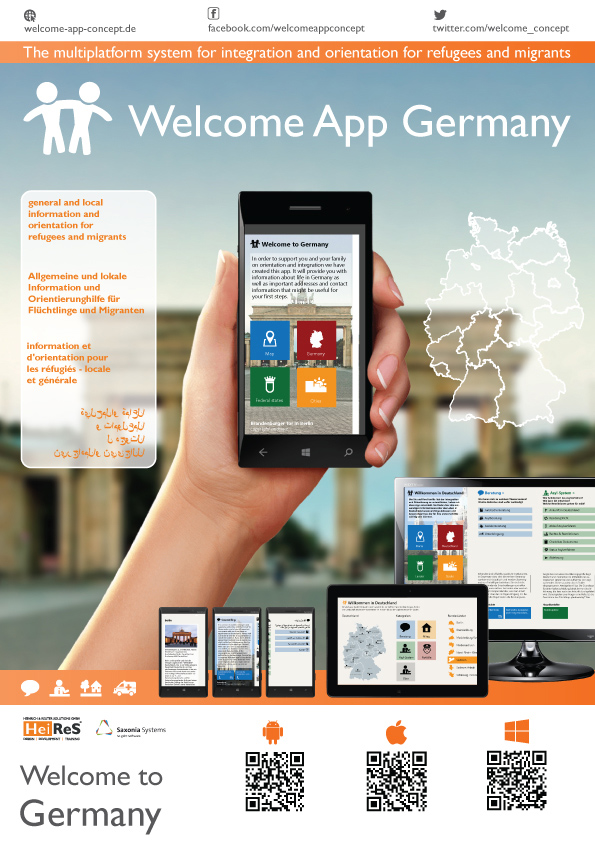 So the app is used as broad and varied we have drafted media, to invite refugees and migrants, but also authorities, Adviser and helpers, download the app. Here as a preview of the poster and postcard for Germany in General.
 
For the up to date integrated towns and the soon coming, we have prepared already related material. To view an excerpt times.
We hope our approach like and is on appeal. Feedback we would be happy. And, of course, if we can send these posters and cards as many as possible. Therefore please incl. Number of inquiries under: info@welcome-app-concept.de. Soon, we are the posters and cards still to download in high resolution provide.
-Peggy of the welcome-app-team-