We welcome the welcome app Wiesbaden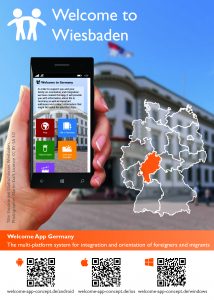 Since the last update, now Hesse state capital of Wiesbaden in the welcome app is integrated. In addition to many General and local information about the city are – as with all integrated cities – many relevant contacts and helpful addresses and contact persons for migrants and immigrants.
The integration of Wiesbaden was – as with almost all state capital in Germany – without funding by third parties only as the Heinrich & Reuter Solutions GmbH realized equity commitment.