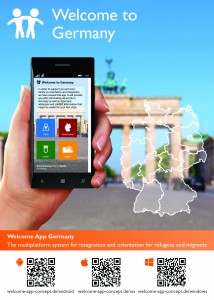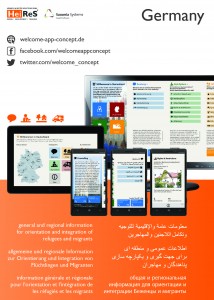 The best app is of no value if it is unknown to the main target group. This simple rule applies of course also for the welcome app. For this reason we are more than happy to provide you print materials for laying out/hang out in authorities, help organization, welcome centers and so on. We provide post cards with general information about the App targeting at Germany in general but also special post cards and hang outs for each integrated region/city.
To bring everything into organized direction you will find the material either on the Welcome App website to download and print it for yourself or you can order them in a good quality. We have provided two possible ways for the orders: one quickly and easily through PayPal, the other directly via our Dresden Office using the order form.
Order using PayPal
Order using form+invoice
Download printing templates
The invoiced prices serve to only cover costs for the production of printed materials as well as packaging/shipping. Any order implies the acceptance of our general conditions.